11 Most Important Things To Consider When Buying A New Laptop 2021 Update
We all have a laptop, or need one, at some point in life. Unfortunately, buying a laptop has become more complex than it should be. These are the most important things to consider when choosing a new laptop. Big companies like HP, Dell and Lenovo sell hundreds of different kind of laptops. Out of these which one is right for you? With so many devices available, and more coming out each month, it's quite difficult to filter out what's important.
In this article, we'll go through ELEVEN important factors you should consider when choosing your new laptop.
1. Budget
Before purchasing a laptop, it is crucial to fix a budget. It does not make sense to explore laptops and then skip them after you realise its price is way higher than your budget. In every price bracket, there are a number of options available from multiple brands, so your budget doesn't limit your power to choose.
2. Size
Before you look at specs or pricing, you need to figure out just how portable you need your laptop to be. Laptops are usually categorized by their display sizes, 11 to 12 inches, 13 to 14 inches, 15 to 16 inches, 17 to 18 inches.
One of the best features of a laptop is its ability to slip into a laptop bag and travel the world with you. If you are concerned with portability, you're best bet is to look at laptops with a smaller screen size and thin, lightweight design. These types of laptops are often marketed as Ultrabooks, so look out for that word.
Or, more specifically, go for a device with a screen between 12 and 13.3 inches, and a weight of less that 1.5kg.
3. RAM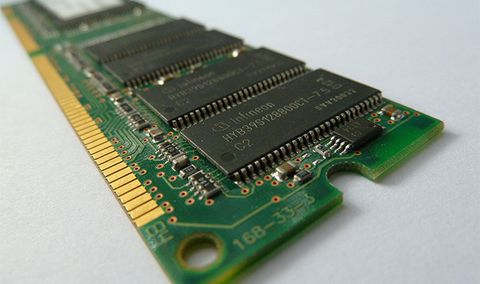 RAM (random access memory) is key to computer performance, especially if you do lots of multitasking on your laptop – e.g. edit photos, write word docs, and browse the web all at once. The more RAM you have, the faster your laptop will be able to access data, and the more applications you can run smoothly at any one time. 4GB of RAM is the minimum. If you use lots of high-power software, look for 8GB or more.
4. Battery Life
Without a good battery, your laptop is only as good as a desktop system. You would not want to rush to the charging socket just hours after you take it out. Your laptop should at least give 4-6 hours of battery life. Eight hours of battery is considered good.
Again, if portability is important to you (even if that means transporting your laptop from your desk to your bed!), battery life is something worth considering. The reality of a laptop's battery life is often quite different to what it says on the box. Variables such as screen brightness and the types of programs you run will affect how long the battery lasts.
Instead of focusing on the number of hours the manufacturer quotes, look at the rating of the battery in Watt-hours (Wh) or milliamp-hours (mAh). The bigger the number, the longer the battery will last.
5. Storage
The more the storage, the better. Not only will you need to consider the amount of storage, but also the type of storage. Laptops with 500GB and 1TB hard disk drive (HDD) are quite common these days. However, with the advancement of smaller lightweight laptops, solid-state drive (SDD) are more popular. The SDD is faster but often come with lesser storage. So, do not forget to consider storage as per your requirement while buying a laptop.
6. Screen Quality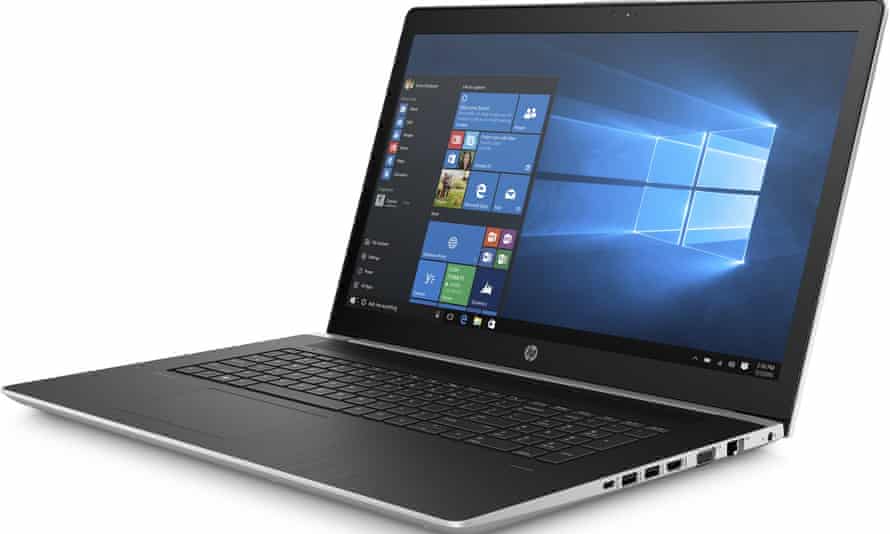 Always get a laptop that gives you the best screen quality in a particular price point.
Depending on how you will use your laptop, screen resolution will also be important. 1920×1080 is a full HD screen. This will give you great image quality and plenty of room to keep your windows in view.
Lastly, when it comes to exploring laptop screen options, it's a good idea to head into a computer store and check them out in person. Tech specs don't always give a clear idea of the actual user experience.
7. CPU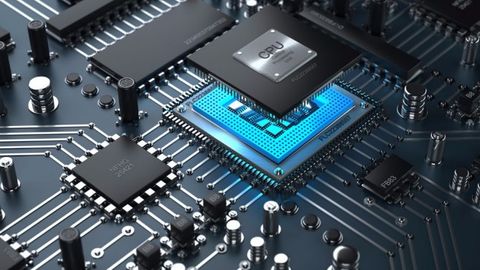 The processor is one of the most important components because it's the brain of the laptop. Whether you're pressing a key or opening a file, the processor is what that executes the command.
When it comes to CPU, you can't get much better than Intel's Core-based range. New laptops will most likely contain Core i3, Core i5, or Core i7.
You will find Core i3 in entry-level laptops.
You will find Core i5 in the majority of mid-range laptops.
You will find Core i7 in higher-end laptops. While Core i7 offers the best performance, it can cause quite a bit of heat to emanate from the bottom of the device. Keep this in mind if you plan to use your laptop, well, on your lap.
8. USB 3.0 Ports and Connectivity
USB 3.0 ports are a must-have on a new laptop if you want to plug in and use peripheral devices, such as external hard drives, mouse, and keyboards. Some new devices don't include USB 3.0 ports, including the new Macbook Pros. Keep this in mind before you go ahead and purchase.
Whether it's an external display or a thumb drive, most laptops need to connect to something. Adapters are fine in a pinch, but it's easier if you get a laptop that already has a bunch of connectivity options.
9. Operating System
Microsoft's Windows operating system (OS) is the de facto choice for most users, though Apple's macOS and the open-source Linux operating system have their niche.
But among these operating systems, Google's stripped-down Chrome OS requires the least-powerful hardware, which is why it powers low-cost Chromebooks.
These Chromebooks are suited for those who rely on Web-based applications such as Google Docs, cloud storage and video-streaming.
10. GRAPHICS
The visuals you see on a notebook screen are produced by a graphics chip. This is either integrated as part of the processor (the CPU) or a separate dedicated chip.
A dedicated graphics chip offers better performance and is a must for those who play games or produce digital content. Gaming firm Nvidia recently refreshed its entire GeForce mobile graphics chips, so there are plenty of updated options at any budget for gamers.
11. WEB CAMERA
With video conferencing on the rise, it is the time for the Web camera to shine. The 720p camera in most new laptops is more than adequate. When buying an external Web camera, a higher-end one may have a privacy cover that physically blocks the Web camera's view. Others may have an additional infrared camera that unlocks the computer via facial recognition.
Check the location of the Web camera. To achieve a near-bezel-less display, PC makers have moved the Web camera from above the screen to below it. The latter can lead to less-than-flattering views as the camera will be pointing at the lower part of one's face.